Tour our Farm
Tour our farm through AirBNB experiences. Meet the animals, try our products, and learn what it takes to become a farmer!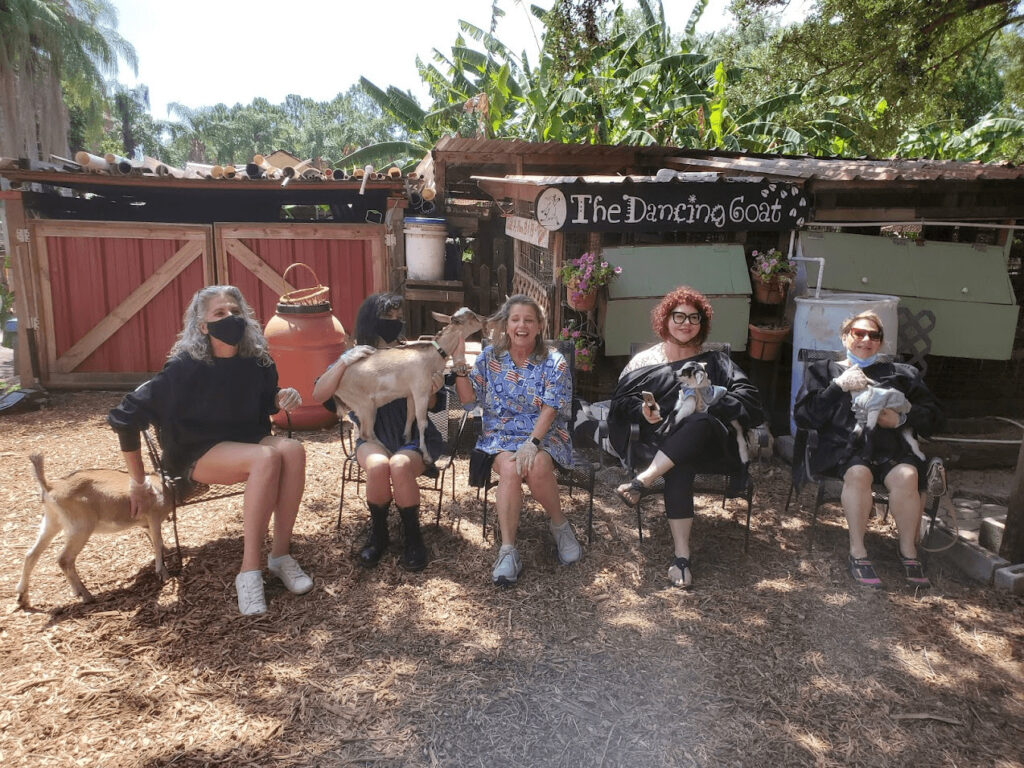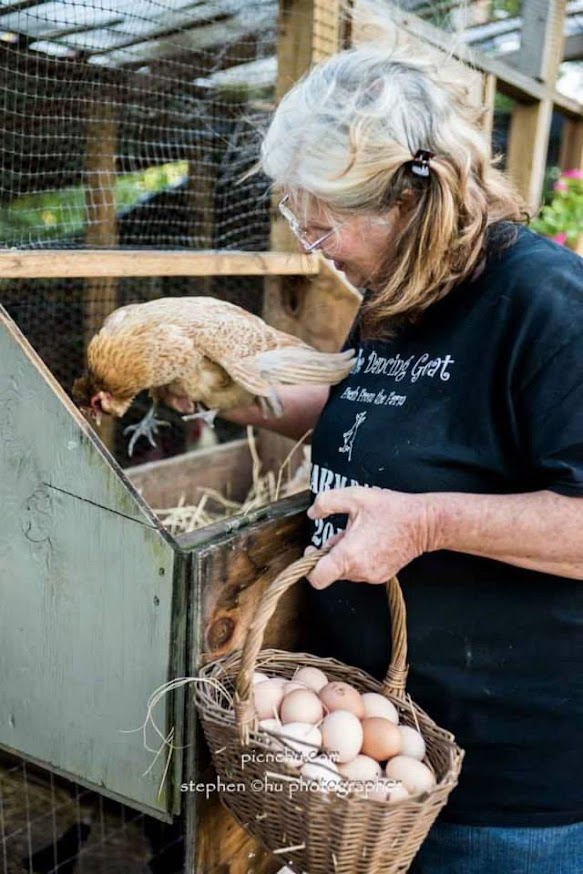 Pam Lunn, owner of The Dancing Goat is a known expert and teacher in the goat field after 20+ years of dairy goat ownership. You will tour her sustainable farm with many goats, chickens, ducks, geese, guineas, quail, and various other animals from alpaca to horses to emus. An icon in the Tampa Bay Region with 14+ yrs participation in local fresh markets, numerous awards and both local, regional and national tv shows. Pam participates on local farming panels, speaks about sustainable farming in various forums as well as a regular participant in local school FFA programs. The Dancing Goat Farm is also a partnership facility with St. Petersburg College, Tarpon Springs Veterinary Science Academy and now University of Tampa Biology Department. Our mission statement includes "educating the next generation in responsible agriculture".
The walking tour would start with the ducks (they are up front) and continue through our chickens. I will explain the various breeds and why we have them (production and show) and you can see the eggs in the nests. We will continue to the barn area where we will first visit with our dry stock (non-milking). Starting here is where the guests will be allowed to pet the animals and interact and feed animal cookies we supply. I will explain the different breeds of goats, their origins, and show the difference between our dry goats and our milking line. From time to time there are babies of all species from goats, to ducks, to chicks, to bunnies. We cannot plan what we will have at any one time but most always something with feathers in a brooder. We are also a cat foster so most of the time there are kittens to see. If we have baby goats at the time, the guests will have the opportunity to pet, snuggle and love on the goats. We provide disposable gowns and gloves. They will view the milking parlor and we will explain how we produce the milk from beginning to end. The tour will conclude with a sampling of cheese made here on the farm. Approx 2 hour tour depending on interest with the last 20 minutes spent sampling our various goat cheeses and products.
Wear comfortable shoes/clothes, bug spray or sunscreen, if sensitive, and ALL visitors must wear a properly worn mask.
Our farm is the location of the experience. We will tour our quaint 3 acre farm, meeting the animals, visiting the milking parlor, touring the barn and conclude on the porch of the creamery tasting a variety of the cheeses with explanations of each cheese making process and products we produce. Products will be available for purchase. The varied terrain may not be best for strollers.
For booking information go to our AirBNB page. We cannot directly book – all must go through AirBNB.
Visit The Dancing Goat Dairy
Meet the animals, try our products, learn what it takes to be a farmer.